Portfolio
Find out what I've been up to:
Mind the Gaps - An open toolbox to measure wellbeing and inequalities
Researcher on this project whose mission was to explore innovative data collaborations between France and the UK.
Twin cities Bristol and Bordeaux face similar challenges and deploy different strategies: partnerships with community organisations, neighbourhood officers...
This toolbox offers an exploration of citizen participation in the "smart city". It suggests a blend of methods to provide rich insights, connect and enable citizens.
Made by many - Product-led transformation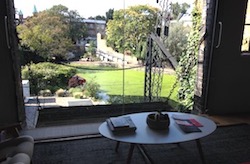 Associate Product Manager within this product design and transformation agency.

Experience working with small, agile cross-functional teams on a variety of projects (encompassing behavioural economics and an IoT project).
Focus on qualitative and quantitative research, prioritisation and planning, documentation...
369 éditions - Launch of a hybrid publishing house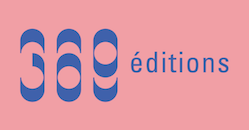 369 éditions invites designers and storytellers to collaborate on books, objects and live experiences. Specific focus on commons, the intersection of automation and creation, experimental literature. Read on about my involvement in strategy and setup for the launch in Autumn 2017.
Arte Push - Extension for Franco-German media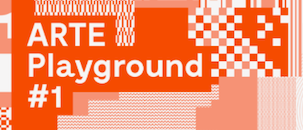 Product management of an extension conceived at Arte Playground hackathon (third prize) to offer Franco-German powerhouse Arte's programs on 3rd-party websites and users' daily web routines.
More information

I was enrolled in Social Builder's career acceleration program for women in tech.
Previously:
La Gaîté lyrique - An Arts and Technology Space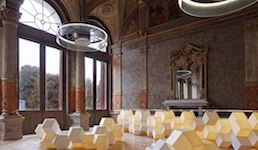 Global digital strategy from 2013 to late 2016.
From the editorialisation and transformation of the website, the production and commission of content to crafting newsletters, I've specialised in creating tailored and topical content for this digital culture space.
Find out more about this through a few case studies.
La Galerie des Galeries - Exhibition space of the Galeries Lafayette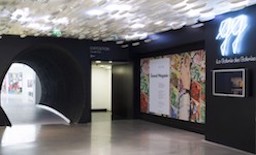 Strategy and coordination for this art space situated within the Galeries Lafayette which hosts exhibitions and special events.
Print, digital and PR campaigns in collaboration with curators, artists and agencies.
Find out more about this project.
The Swedish Institute - Cultural centre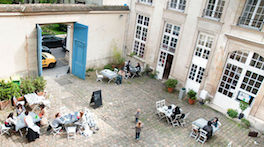 Creation of social media pages and their strategies, events, PR and marketing campaigns.
Production assistant on the Swedish independant music ÅÄÖ Festival.
Visit their website
---
Want to discuss this or get in touch about a project?
Drop me a line