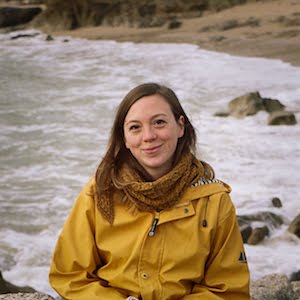 I am an independant researcher with a particular interest in digital ethics, mixing methods (qualitative and quantitative), public service design and user experience.

I'm an active listener keen on finding environments that encourage continuous learning.
I have a non-linear career path and often appreciate finding cultures that value that experience and exploration.

I learned my trade as an Associate Product Manager at Made by Many in London with small, agile multi-functional teams. I led lab and field research on a behavioural science platform and an IoT product, worked to gain stakeholder trust and communicate findings in dynamic formats.

Before that, I held roles in communications and content strategy in the arts.
I was Digital Communications Manager at arts and tech space la Gaîté lyrique in Paris for 4 years. I've kept my taste for great copy and frequently advocate for the importance of words in design.

My background is in social sciences and postcolonial literature. I've lived in Larchmont (New York), London, Paris and Montreal.
My special interests are food (always, even the adventurous kind), intersectional feminism, podcasts, all sorts of making and crafts, walking.
Follow me on the road
If you happen to be a French speaker, you can follow my current travels here.
I'm visiting different cities in France on the lookout for a place to live, connecting with communities on site, exploring aspects of my work on the ground.
Find out more about my work
My portfolio will tell you more about the range of projects I've worked on. I've also written a bit about my skills how I approach work right here.
Feel free to ask me anything or get in touch.
---
Because mentorship's important, here are a few people I look up to:
Many of them happen to be women. I love having brilliant women as role models.

On inclusive hiring, diversity in professional environments, general good tips:
Stacy Marie Ishmael. Discovered on an episode of podcast Another Round, this former mobile editor at Buzzfeed New York has a great newsletter called Amazing Women. Expect advocacy for diversity in teams, general professional advice and great questions.

For analog data visualisation, visual intelligence and political engagement:
Mona Chalabi. I first discovered Mona Chalabi through her mini-series Vagina Dispatches (aimed at exploring the critically under-documented aspects of female anatomy - a great watch). Data editor at the Guardian US, her unmistakable hand-drawn style makes data feel more approachable, and who wouldn't love that?
On the same topic, I also very much admire Giorgia Lupi.

For her work on accountability, societal issues connected to digital use, engagement:
Danah Boyd. Don't miss out on her work at Data&Society in New York, and you can hear more about herself and her path as a researcher here.