Design Oracles
Mini-site especially designed for the exhibition at la Gaîté lyrique. April-August 2015.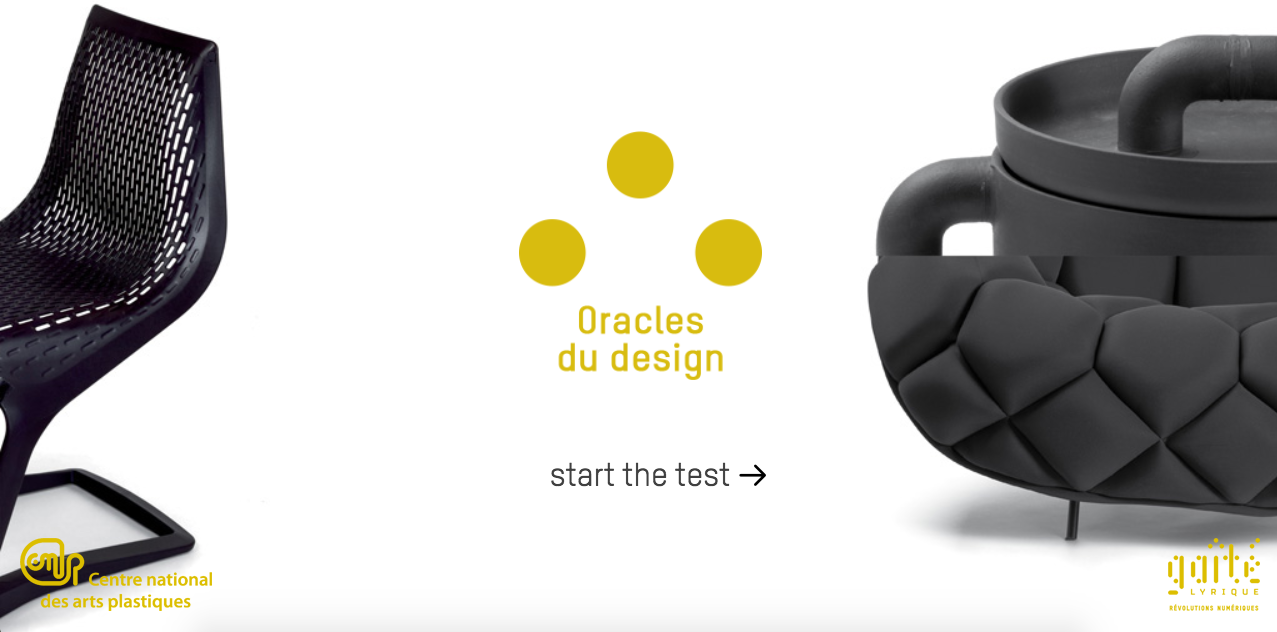 The exhibition:
Curated from a national design collection by Li Edelkoort, Design Oracles connected objects that convey trends in design which reflect their owners' lifestyles. The field of design plays with the notion that our possessions, what we choose to buy, to use and to wear, are ways we express our belonging to communities and values.
The scenography reflected this play on anthropomorphic qualities.

Can objects express personality?

The collection was organised into 9 groups:

Simple • Nomadic • Abstract • Organic • Humble • Naïve • Mutant • Curious • Inflated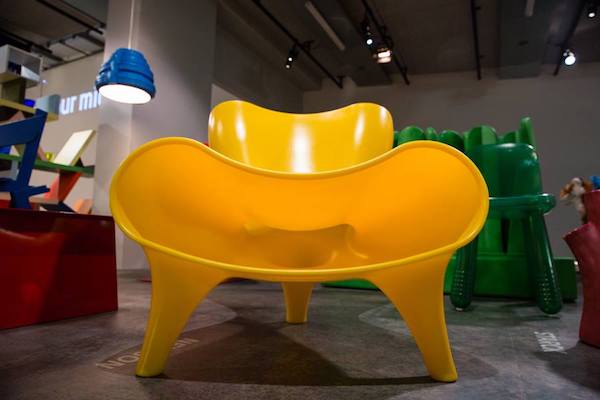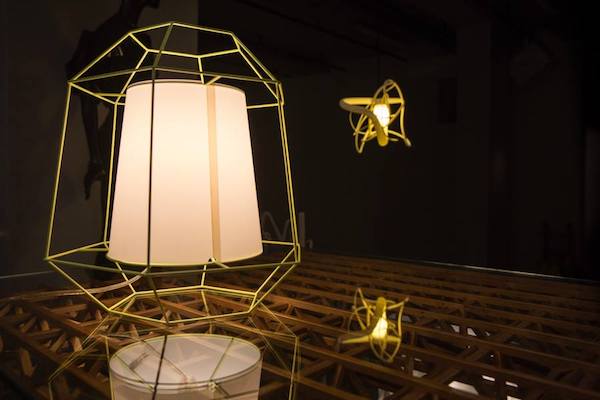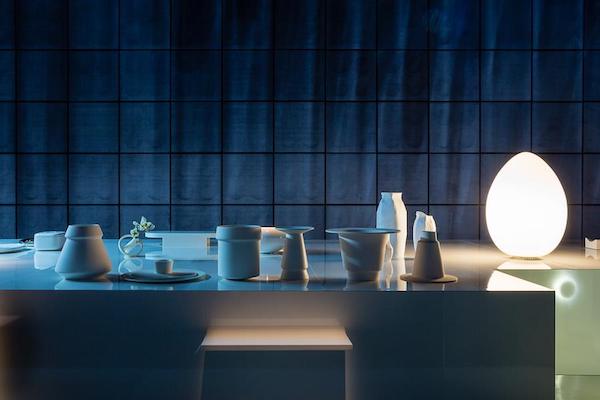 Questions:
• What off-site experience do we offer our visitors as a digital culture space?
• How does this project's DNA translate into an online experience, available before or after a visit?

A funny way to engage our visitors would be to ask our audience:

The test
A responsive, bilingual personality test (available in French and English)

A series of ten questions

A result page with:
- a tribe name
- quotes from the exhibition
- data visualisation of your test results
- global test statistics
- shareable results (post to Facebook and Twitter)
My Role
Game design

Bilingual script for questions and results

Content collection and creation

Project management with web agency and curators

The Team
Development with a remote web agency (Bunker Palace)

Internal advice on game design from the video game space and communications teams.
Curators Li Edelkoort and Philip Fimmano
If I were to do it again?
Allow more time for user testing and subsequent adaptation.

Better signalling inside the exhibition space.